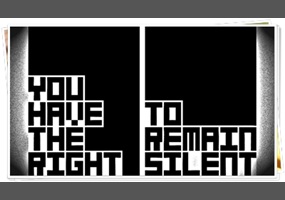 On September 8, 2017, an FBI agent attempted to visit a comrade in western North Carolina. They visited a house, and the person there stepped outside to talk to the agent, who repeatedly asked if the comrade in question lived there. The person at the house did not engage with those questions, and instead insisted on a card from the agent that a lawyer could call later. The agent said it was regarding a case being handled by another office.
This comes at a time when Anarchists have been standing up to a grand jury and other FBI harassment across the state of North Carolina. The person who the FBI agent was seeking secured legal representation. On September 13, 2017, their lawyer called a number the agent wrote down, and the FBI specified that they were actually looking to speak with the person's child, a minor. The FBI said that they were seeking the original person because a legal guardian had to be present for the agent to talk to the minor. During that call the agent stated she wanted to ask about graffiti on a car related to a case being investigated by the FBI Field Office in Raleigh, NC. The minor in question has now secured legal representation. Nobody above is speaking to the FBI.
We cannot just hope that harassment like this stops. Get educated on how to protect yourself if the FBI shows up. If you are approached by the FBI, refuse to answer their questions. Know your rights! Please read If An Agent Knocks for more information. We cannot let them intimidate us and raise fear and distrust.
If An Agent Knocks: https://ccrjustice.org/if-agent-knocks-booklet