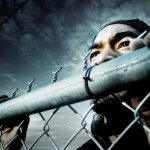 This month, BRABC will be showing an earlier episode of Trouble at Firestorm Coffee (610 Haywood Rd, Asheville).
The film will start at 6:30pm, run roughly 30 minutes, and leave us about an hour for discussion of the contents afterwards.
From the description:
Trouble # 4: No Justice… Just Us

No Justice… Just Us: Movement Defense Against State RepressionThe struggle for a new, better world is not for the faint of heart. Movements of collective liberation, if they are effective, will inevitably face repression. The institutional pillars of domination and exploitation are well-entrenched in society, well-versed in manipulation, and utterly ruthless in their efforts to crush any and all threats to their legitimacy. At this critical juncture in history, our movements are confronted by incredibly powerful enemies, who use a variety of sophisticated methods to discredit, disrupt and deter resistance. Far-right populist movements, goaded on by corporate fear-mongering and neo-fascist propaganda, are increasingly resorting to violent vigilante attacks against their perceived enemies. And as if this wasn't enough… standing firmly behind these new reactionary movements lies the naked power of the state – namely its heavily-militarized police, racist legal system and vast network of prisons. Yet despite this terrifying political atmosphere, our movements continue to grow. Our future success and growth demands that we develop the capacity to anticipate the strategies and tactics that the state will use against us, build our own infrastructure to defend against these attacks, and incorporate meaningful solidarity and collective defence into all facets of our organizing. In this month's episode of Trouble, anarchist media collective subMedia interviews a number of individuals engaged in legal defence and prisoner solidarity, and looks at some of the ways we can begin to build movements that are more resilient in the face of state repression.
Want to pre-game by viewing the film or can't make our showing? It's free up at sub.meda!