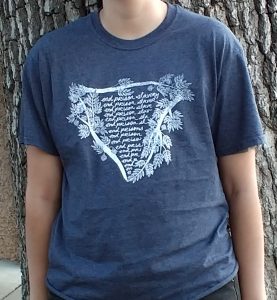 Check it out at our Etsy store
Designed by Milo, we are selling these "End Prison Slavery" shirts printed on heather navy blue cotton shirts. The abracadabra incantation is beautiful and positive.
We're also selling these Sean Swain 2020 bumper stickers that you can find

up on our Etsy store.