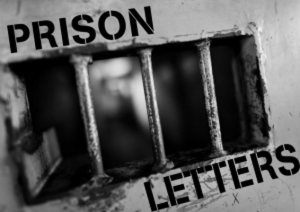 This Sunday, August 6th, at 5pm at Firestorm Books & Coffee in Asheville, join BR(A)BC for it's monthly prisoner letter writing night!
Working with inspiration from the Prison Books Collective's August 2017 Political Prisoner birthday poster, among the prisoners we'll be writing to are:
Dane Powell, first political prisoner of the Trump Regime. Dane is a father, a vet, a water protector, and is serving 2 years for participating in the January 20th anti-inauguration protests in Washington D.C.
Dane Powell
DCDC #358530
DC Jail
1901 D St SE
Washington DC, 20003
Eric King is a vegan, anarchist prisoner from Kansas City, MO, sentenced to 10 years for the attempted arson of a politician's office organized specifically to cause no human harm. His birthday was August 2nd.
Eric King # 27090045
FCI FLORENCE
FEDERAL CORRECTIONAL INSTITUTION
PO BOX 6000
FLORENCE, CO 81226
Bill Dunne is an anti-authoritarian, anti-capitalist prisoner sentenced to 90 years for attempting to break an anarchist prisoner out of prison. His birthday is August 3rd!
FCI Victorville Medium I

Post Office Box 3725

Adelanto, California 92301
Debbie Sims Africa is one of the Move9, each serving 100 years, framed up on charges of killing a police officer in 1979 in Philadelphia. Her birthday is August 4th.
Debbie Sims Africa

#006307

SCI Cambridge Springs

451 Fullerton Avenue

Cambridge Springs, PA 16403
Dr. Mutulu Shakur has been imprisoned since 1986 for his activities in the Black Liberation Movement. His birthday is August 8th.
Dr. Mutulu Shakur

83205-012

USP Victorville

Post Office Box 3900

Adelanto, CA 92301
We'll be writing to these and other prisoners this Sunday. Materials will be provided. See ya there!