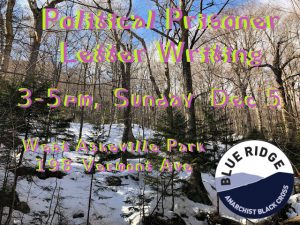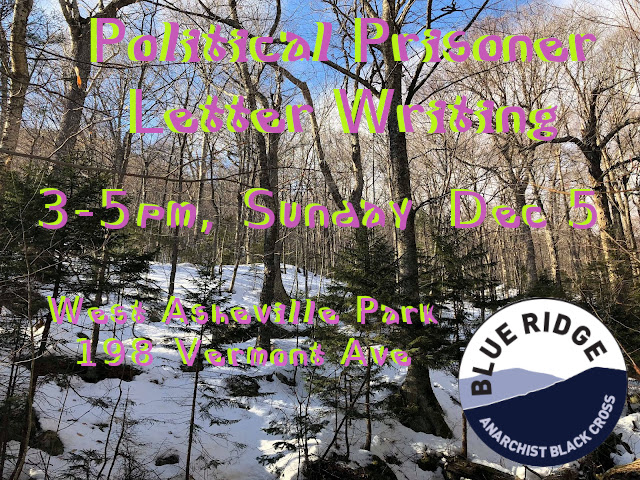 Join BRABC at West Asheville Park from 3-5pm on Sunday, December 5th for political prisoner letter writing.
We'll bring envelopes, paper, pens, names & addresses of political prisoners & prison rebels facing repression or with upcoming birthdays.
We'll also have 2022 Certain Days Freedom For Political Prisoners Calendars for sale, plus t-shirts for sale, free stickers and zines!